SPECIAL FOCUS – SPRING BUDGET 2021
What were the key announcements from the 2021 Budget?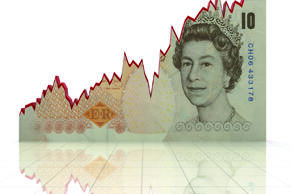 Coronavirus measures
Employers and businesses
The Coronavirus Job Retention (furlough) Scheme was extended until the end of September 2021, meaning employees can continue to receive 80% of their salary (subject to a monthly cap of £2,500). Employers need to keep paying secondary NI and pension contributions for their employees.
However, from July employers will need to contribute towards furlough pay. For July, they will be required to pay 10% of the 80% payment. For August and September this will rise to 20%.
The Self-Employment Income Support Scheme had already been confirmed for a fourth grant to cover the period from 1 February 2021 to 30 April 2021. However, the Chancellor confirmed that those who were newly self-employed in 2019/20 would now be eligible, as their recently filed tax returns for that year could be used for the purposes of working out their average profits. This will be available from late April, and further updated guidance is available here.
A fifth grant covering the five months to the end of September 2021 was also confirmed. This will be worth:
80% of three months' average trading profits, capped at £7,500, for those with a turnover reduction of 30% or more; or
30% of three months' average trading profits, capped at £2,850, for those with a turnover reduction of less than 30%.
A new scheme of business grants, coined the Restart Grant, will be available to non-essential retail businesses that have been forced to close as they reopen later in the year. The standard grant will be up to £6,000, but a higher amount of up to £18,000 will be available to businesses that will remain closed for longer and be subject to more restrictions when they do open, including pubs, gyms and personal care businesses (like hairdressers).
There will also be a new government guaranteed loan scheme open to all businesses (via high street lenders). The Recovery Loan Scheme replaces the previous Bounce Back Loan scheme and Coronavirus Business Interruption Loan Scheme. Amounts from £5,000 up to £10 million will be made available.
Property
The stamp duty land tax holiday was extended until the end of June 2021. However, after this date the 0% will not return to its standard level of £125,000 but will temporarily be set at £250,000 until the end of September 2021 to allow a gradual transition to the standard rates.
There is also a new scheme for the government to guarantee mortgages to encourage lenders to reopen 95% loan to value deals launching in April 2021.
VAT
The temporary reduction in VAT for the tourism and hospitality industry will be extended to the end of September 2021, meaning output tax will be charged at 5%. After that, the rate will rise to 12.5% before returning to the standard 20% in April 2022.
Tax measures
Individuals
The main announcement for individuals was the freezing of the various tax allowances and bands. The Chancellor reiterated that income tax rates won't rise. However, the personal allowance will be frozen at £12,570 from 6 April 2021 to 5 April 2026, i.e. five complete tax years.
The basic rate band will also be frozen at £37,700 for the same period. This means that the higher rate threshold will kick in at £50,270 for five years when considering the personal allowance.
The upper limits for Class 1 and Class 4 NI will remain aligned to this.
The capital gains tax annual exemption will not rise for 2021/22 and will remain frozen at £12,300 until 5 April 2026.
The inheritance tax nil rate band received its now traditional freeze at £325,000 - it has now been at this level since April 2009, and so will have been frozen for 17 years by the end of this period. The residence nil rate band was also frozen at £175,000.
The final freeze affecting individuals was to the standard lifetime allowance for pension contributions - at the current level of £1,073,100.
The subscription limits for ISAs, Junior ISAs and Child Trust funds remain unchanged, as does the £5,000 savings starting rate.
Businesses
The main rate of corporation tax will increase from 19% to 25%. However, there were three safeguard measures announced:
the change will not take place until April 2023, giving time for economic recovery to set in
the new rate will not apply to companies with profits below £50,000, which will continue to use 19%; and
companies with profits exceeding £50,000 but not £250,000 will pay tax at a "tapered" rate.
A look at the policy note for the announcement shows that the "tapered" rate will be achieved by permitting  an amount of marginal relief to achieve a gradual increase in corporation tax rates. Details of exactly how this will operate are not included in the note.
Note that the small profits rate of 19% won't apply to a company that is a "close investment company", e.g. a small family investment company.
There will be a two-year period where the carry-back rules for losses will be extended, for both unincorporated businesses and companies. This will apply to tax years 2020/21 and 2021/22 (for unincorporated businesses), and for company accounting periods ending between 1 April 2020 and 31 March 2021 (subject to a maximum of £2 million), and between 1 April 2021 and 31 March 2022 (subject to a separate £2 million maximum). It will allow losses from the relevant period to be carried back to the three previous tax periods.
The losses claimed under the new extension will only be able to offset previous trading profits, i.e. it will not be an extension of sideways loss relief. It will therefore not be subject to the restriction on uncapped reliefs, i.e. to the higher of £50,000 and 25% of adjusted total income. Using the extension will not preclude a claim for sideways loss relief to be made first.
To encourage companies to spend, there will be a super-deduction, essentially an enhanced first-year allowance, for most plant and machinery purchased between 1 April 2021 and 31 March 2023. The super-deduction will be 130% of relevant expenditure for assets that would qualify for the main rate of writing down allowances, with a 50% allowance for special rate pool assets, e.g. fixtures.

Compliance and miscellaneous
A new harmonised penalty regime will be rolled out for VAT and income tax for late filing of returns or late payment of amounts due from 1 April 2022. The new regime will apply for VAT first, and then for traders or landlords within income tax self-assessment (with income in excess of £10,000 a year) from 6 April 2023, then for all income tax self-assessment taxpayers the following year.
The new regime aims to align the treatment of taxpayers across the spectrum of taxes for similar behaviours.
There were also several levies and duties frozen.
Full details of the tax announcement can be found in the Overview of Tax Legislation and Rates document, which is now available on the government website.